Bicol University History
Republic Act No. 5521 approved on June 21, 1969 merged and converted the then Bicol Teachers College and the Daraga East Elementary School in Daraga, Albay; the Albay Provincial High School and the Bicol Regional School of Arts and Trades in the City of Legazpi; the Roxas Memorial Agricultural School in Guinobatan, Albay and the School of Fisheries in Tabaco to the Bicol Region's only State University- the Bicol University and its appropriate and other units.
On September 22, 1970, Board of Regents (BOR) Resolution No. 1 s. 1970 institutionally formalized the organization of the Bicol University and the opening of its constituent tertiary degree-granting academic units followed suit: College of Education, College of Arts and Sciences, College of Engineering and Graduate School (BOR Res. No. 38 s. 1971), College of Nursing (BOR Resolution No. 24 s. 1973), Institute of Communication and Cultural Studies (BOR Res. No. 8 s. 1993), College of Agriculture and Forestry (BOR Res. No. 11 s. 1993), Computer Science Institute (BOR Res. No. 11 s. 1994) and Tabaco Campus (BOR Res. No. 28 s. 1994) and College of Industrial Technology (BOR Res. No. 41 s. 1995). The School of Philippine Craftsmen in Polangui, Albay was integrated with Bicol University (by virtue of Board of Regents Resolution No. 143 series 2000) and is now called the BU Polangui Campus.
Starting with 3 masteral and 6 baccalaureate program offerings in 1971, the university's curricula now include 7 doctorate degrees, 16 masteral degrees and 35 baccalaureate degrees. In 1972, the university graduated 2 students in Master of Arts in Education and 16 students in Bachelor of Science in Elementary Education. The second semester of school year 2000-2001produced 33 graduates in the doctoral level, 78 in the masters degree and 2,595 in the baccalaureate courses.
The university is spread out in separate geographic locations in the Province of Albay namely: Polangui, Guinobatan, Daraga, Legazpi City, and Tabaco City.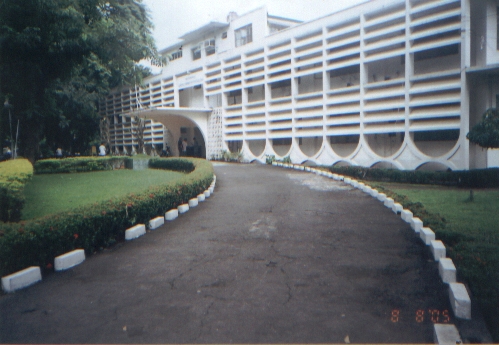 Bicol University's Mission and Vision
Mission
Leadership in the pursuit of scholarship, generation and transfer of knowledge through the provision of advanced, specialized, professional and technical education and training towards a sustained regional and national development.
Bicol University shall produce highly prepared quality graduates equipped with adequate knowledge and skills, computer literate with managerial capability who can contribute to the development of the region in particular and the country in general.
Vision
A University system of excellence dedicated to the generation, enhancement and transfer of knowledge and technology employing state-of-the art facilities and learning approaches through committed and proactive management to produce quality graduateS imbued with a strong sense of moral and social responsibility for a sustainable regional and national development.
The Bicol University Administration Building
August 10, 2005
Bicol University Hymn

This is a school we wish to sing of
a school to honor and revere
a temple built by men of firmness
a mold for youth to walk with pride
for thee we'll always be united
although we tread on distant lands
we all shall cherish what you've taught us
that you wholeheartedly gave forth

Bicol University
burning torch of wisdom
fount' of courage hope and love
seat of truth and light

Bicol University
burning torch of wisdom
fount' of courage hope and love
seat of truth and light

Send an E-mail to bicoluniversity2005@yahoo.com
GSSB in Support of the Bicol University

The GSSB Website is in Support of the Bicol University. This website is intended to inform all BU students especially the Graduate School of the current activities that GSSB is undertaking.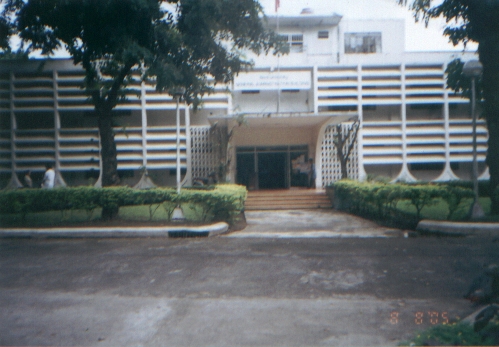 The Bicol University Administration Building
Bicol University
The Premier University in Bicol Region.
Send an email to the Website Administrator at bicoluniversity2005@yahoo.com